The uniqueness of our products is more important to us than the quantity. That's why the production process in our manufacture is entirely handmade. From the very beginning when the clay is being mixed and poured into the forms, thorough the painting process, till the last stage of glazing and firing. Thanks to that all our products are marked with a stamp saying 'Handmade in Poland'.
The first stage of the production process is the preparation of clay. We use raw materials from the neighbourhood of Bolesławiec. All ingredients are put into a metal mill which mixes them till they reach a liquid state.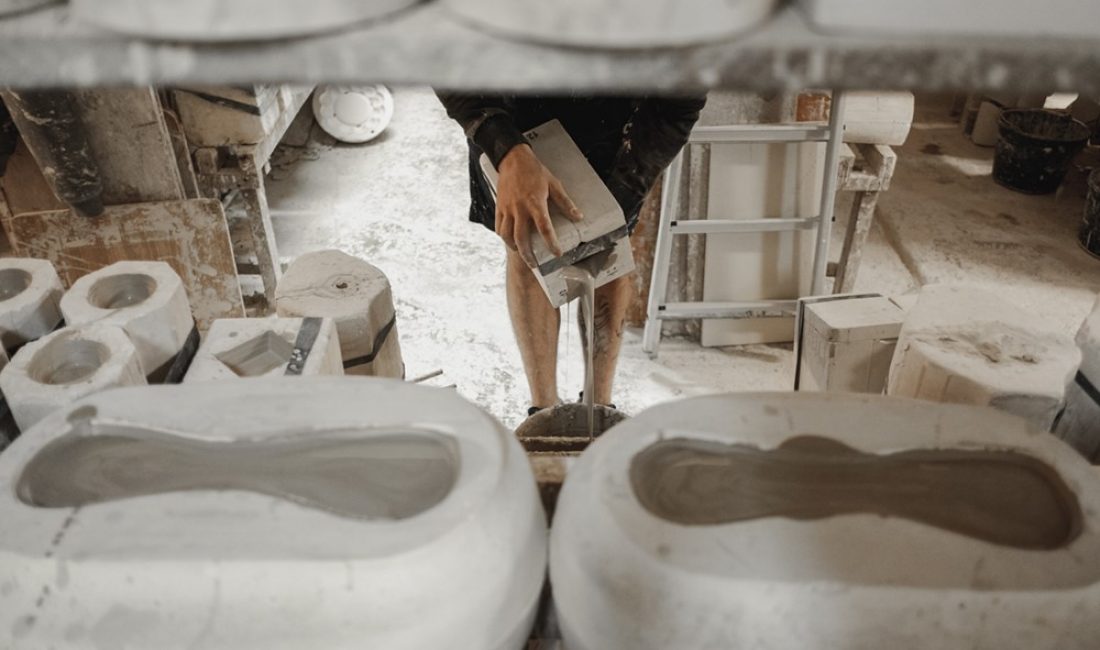 In the next step, the liquid clay is poured into gypsum forms, which define the products final shape. Sometimes the first two steps are skipped and a semi-finished product called bisque is bought instead.
The third step is to clean the products of the remaining parts of clay. After that, some elements are stick together, for example handles to mugs and holes are cut out if necessary. When the products are ready they need to dry.
The products are fired for the first time at a temperature of 800 °C / 1472 °F. The water inside them is drying out completely and as a result, they shrink and get a light pink colour. The product established at the end of this stage is called bisque and it's ready for decorating.
The products are decorated with a traditional stamping technique from Bolesławiec as well as with a brush. For decorating we use special underglaze paints. Our patterns are designed by the owner, Ms Agnieszka, in cooperation with our decorators. On the bottom of each product, a signature or individual symbol of the decorator can be found.
Decorated products have then to be glazed. They are put into a white fluid, which covers the pattern completely. It will be visible again after the firing, which is the last production stage.
The products are put into a special oven inside which the temperature reaches 1230 °C / 2246 °F. The whole process takes several hours. In the end, the oven has to cool off and as soon as the temperature inside it is normal again the finished products can be taken out.